Noh
能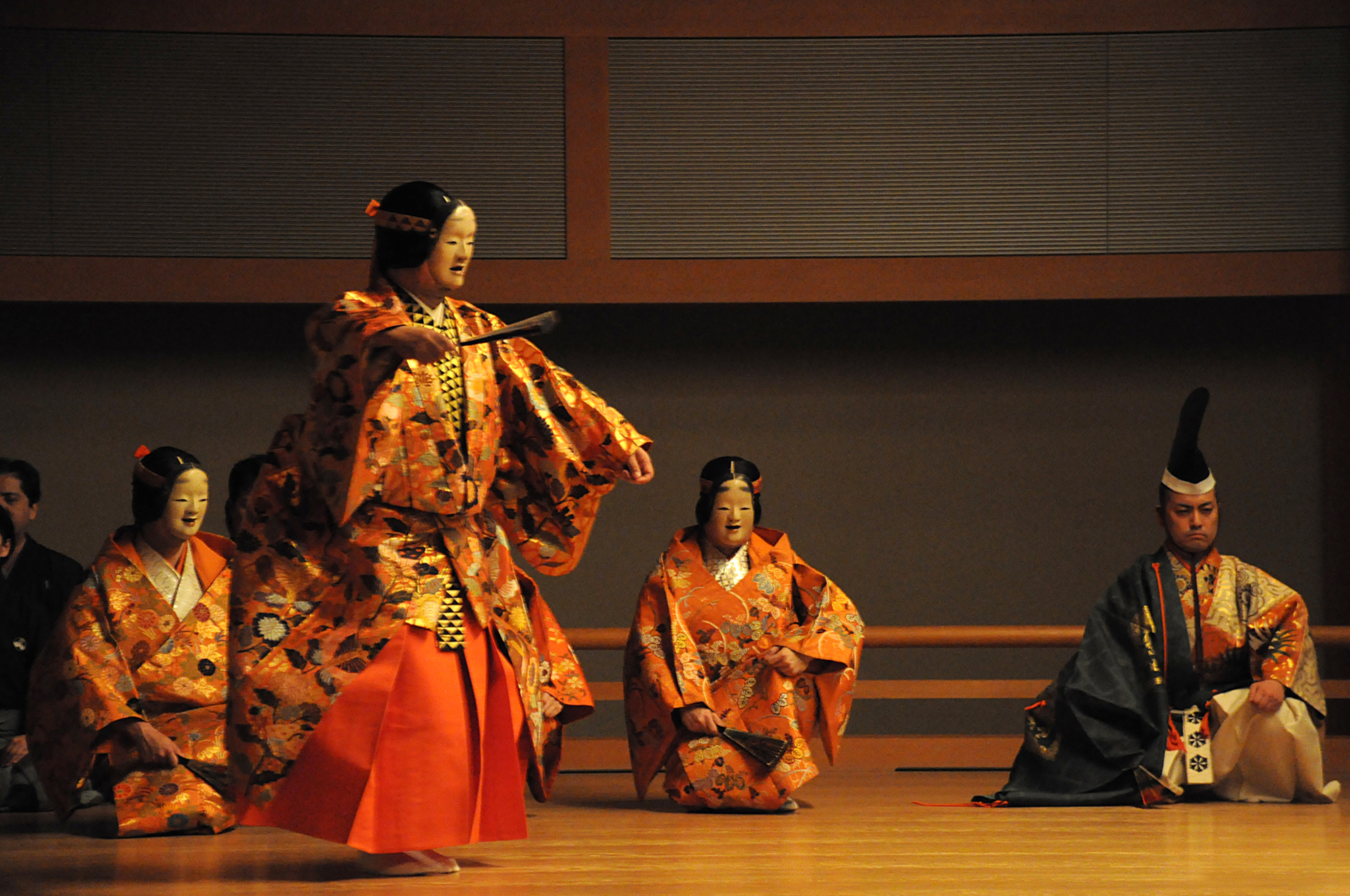 "Noh", or the Japanese world-renowned theatrical performance, is sometimes likened to western musical or opera. In "Noh", the situation and scene are described in live music by the instrumental players and back chorus group, and the story goes on by "Utai"(Lines with melody, liken to recitativo in opera) and dance of stage players.
On "Noh" stage, there are almost no props and little demonstrative gestures. Because of that, audience sees the performance imagining with free thought. And so, "Noh" can be said a very creative performance not just for players but for audiences.
"Noh"is a sublime art which has been transmitted from dances dedicating to gods. It was designated as one of the first Masterpieces of the Oral and Intangible Heritage of Humanity by UNESCO in 2001, and its unique artistic character is worldly recognized.
Though, I am very sorry to say that this "world oldest performing art which has been passed down through generations over 600 years" is neither known well nor often seen even by Japanese people. It is said that "Noh" is difficult and hard to see. But is it really such difficult?
There are many "right" ways to enjoy "Noh": you can watch it fully mobilizing your knowledge; you can see it solely on your own sense; you can doze off in a beautiful Nogakudo theater (It is said that a better performance induces sleep better.)... Have a sheet in Nogakudo and allow your five senses to awake. It is enough for the first time!